Top 10 iPhone Wedding Apps
Any bride who is getting ready to walk down the aisle knows the stress that's involved with planning the event of a lifetime. From the flowers to the extensive guest list, there are a number of details to manage to make for a smooth and successful day. Fortunately, there are a several different iPhone wedding apps that can make everything more efficient from beginning to end for newlyweds who want to enjoy the process.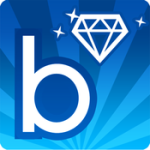 1. BlingFinder
For the groom who is unsure of what type of ring his girlfriend wants to wear for the rest of her life, this app makes it easy to find the perfect cut and style that she can enjoy for a lifetime. It allows couples to search over 1,000 engagement ring styles for a great way to find the perfect fit.
https://itunes.apple.com/us/app/blingfinder-engagement-rings/id459463287?mt=8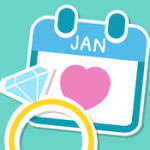 2. Wedding Countdown
Between engagement photos to bachelor parties, it can be easy to lose track of how much time is left before tying the knot. This wedding countdown app makes it easy to track how many months and weeks are left before making the ultimate commitment.
https://itunes.apple.com/us/app/wedding-countdown/id397221725?mt=8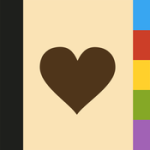 3. WeddingHappy
When you can't afford a personal assistant during the wedding planning process, WeddingHappy is a convenient app that makes it easy to track your progress with all of the tasks that you have to complete before the special day. It also offers vendor management and allows you to keep important contacts on hand in the app.
https://itunes.apple.com/us/app/weddinghappy-wedding-planner/id432763910?mt=8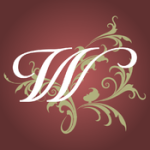 4. Wedding Budget Calculator
Anyone who has ever planned a wedding is well-aware of the stress that is involved with trying to stay within your budget. Wedding Budget Calculator makes it easy to track your costs and make any tweaks that are necessary from beginning to end.
https://itunes.apple.com/us/app/wedding-budget-calculator/id556691876?mt=8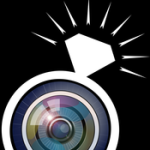 5. WedPics
Instead of just getting your wedding pictures through your photographer, WedPics allows all of your guests to post their photos of your special day in one place so you won't miss out on the best shots. It even includes video-sharing through the app.
https://itunes.apple.com/us/app/wedpics-wedding-photo-app/id549402355?mt=8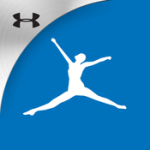 6. MyFitnessPal
Almost every bride wants to slim down and look her absolute best when all eyes are on her as she walks down the aisle. MyFitnessPal allows you to set a target weight and track your diet with a convenient food journal on your phone, which will make it easy to avoid splurging in the coming months.
https://itunes.apple.com/us/app/calorie-counter-diet-tracker/id341232718?mt=8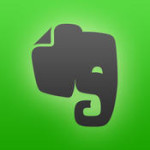 7. Evernote
Between meeting with florists to sitting down with your day-of coordinator, there are a number of people who will need to see your vision for the wedding day. Evernote makes it easy to paste photos from around the Internet with your inspiration for wedding dresses, cakes, and bouquets.
https://itunes.apple.com/us/app/evernote/id281796108?mt=8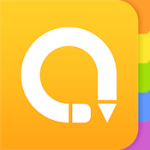 8. Awesome Note
Awesome Note is an app that allows you to create an extensive list of each item that you need to purchase for the wedding. It also features a to-do list, a calendar, and daily reminders.
https://itunes.apple.com/us/app/awesome-note-+to-do-calendar/id320203391?mt=8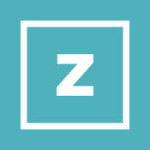 9. Zola Wedding Registry
Instead of just sticking to two or three stores with your wedding registry, Zola Wedding Registry allows you to upload various products from multiple stores for a comprehensive list that provides more flexibility with the items that you need.
https://itunes.apple.com/us/app/zola-wedding-registry-gifts/id852691916?mt=8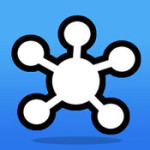 10. Groups
Groups allows you to upload contacts from your phone and send group messages as the wedding day draws near. This makes it easy to provide directions to multiple vendors, remind your bridesmaids of where you'll meet for the bachelorette party, and even contact your family to remind them of the address for the wedding rehearsal dinner.