Wedding Paper Divas Song Selections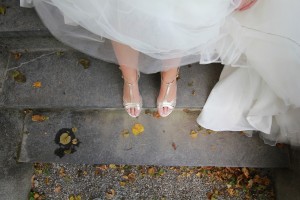 When you get married, you're involved in rapid-fire decision making for months. From the color of the tablecloths to the flavor of the wedding cake, every choice seems critical,. Your wedding music is just as important. Wedding Paper Divas makes choosing your wedding music easy with a user-friendly wedding song idea generator.
Selecting the song that will play as you celebrate your first dance together is a challenge. You want music that showcases your dancing talents. More importantly, you want the words to have meaning. Maybe you have always known that you'll dance to the song that played on the jukebox while you had your first kiss. Most likely, however, choosing a song for your first dance is going to involve lots of suggestions and lots of no's before you find your "I do."
Song Recommendations For Entire Wedding
The first dance song isn't the only music that will play at your wedding. The ceremony and reception are meticulously planned to reflect your love for one another. The music that plays throughout both should be well thought out too. The song idea generator at Wedding Paper Divas allows you to browse songs in several different categories, including the following:
Processional songs
Recessional songs
Wedding party entrance songs
First dance songs
Father daughter dance songs
Mother son dance songs
Cake cutting songs
Bouquet toss songs
Reception songs
Give It A Try!
Click on a category to see a list of possible song titles with a clickable link that lets you listen to the tune and view the lyrics. If that's too broad, you can narrow down your choices by filtering songs by genre or decade. You'll be able to get acquainted with songs that you have never heard before or relive old favorites. Try it out! It's fun and easy.
The right songs will give you a chance to share your relationship with your wedding guests whether you're making your grand entrance as a married couple or welcoming the wedding party to the reception. Are you a raucous lover of classic rock? Does slow country crooning represent your personality? Wedding Paper Divas will help you create a playlist that is tailored specifically to you so that your wedding will be like no other.
Wedding Paper Divas can also help you make decisions about the other important aspects of the big day, including wedding invitations and save the dates, favors and personalized gifts. The company has inspired wedding couples since 2006, providing stationery, inspiration and resources for millions of brides and grooms.